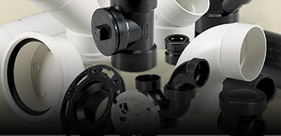 PLUMBING & IRRIGATION
Plumbing encompasses a wide range of pipe and fitting systems including ABS Drain-Waste-Vent, PVC Sewer and Drainage, and PVC and polyethylene for water supply and irrigation.
VIEW ALL PLUMBING & IRRIGATION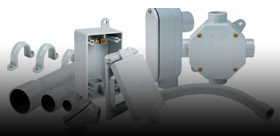 ELECTRICAL
Use PVC electrical systems to bring power safely outside to homes, gardens, garages or sheds, ensure weatherproof hookups for A/C units or provide a simple and code-approved wiring solutions for ICF construction.
VIEW ALL ELECTRICAL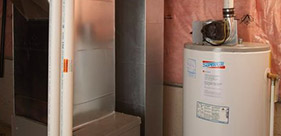 HVAC
System 636 is the market leader in code-approved PVC vent pipe and fittings for condensing gas appliances. Xirtec 140 PVC pipe and fittings are used in condensate drainage for gas-fired appliances and A/C installations.
VIEW ALL HVAC